Stay tuned for the next edition of "Impact Careers"!

Congratulations to all the applicants who were selected this July 2020 to participate in the exciting Impact Careers program and follow-up multiplier training by ViA!
find The video with the Highlights of the last Workshops on our Facebook Page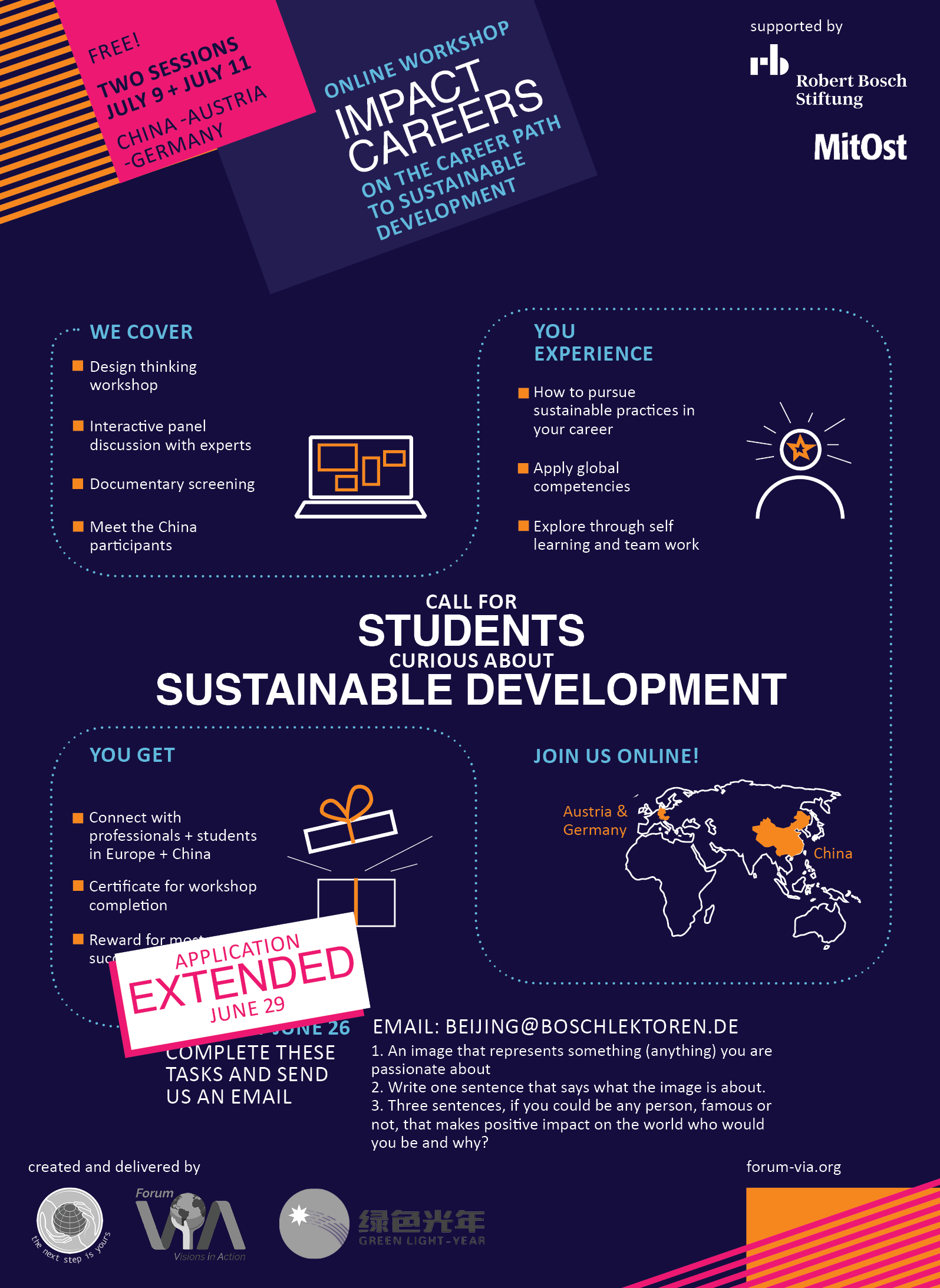 European Panel

Chinese Panel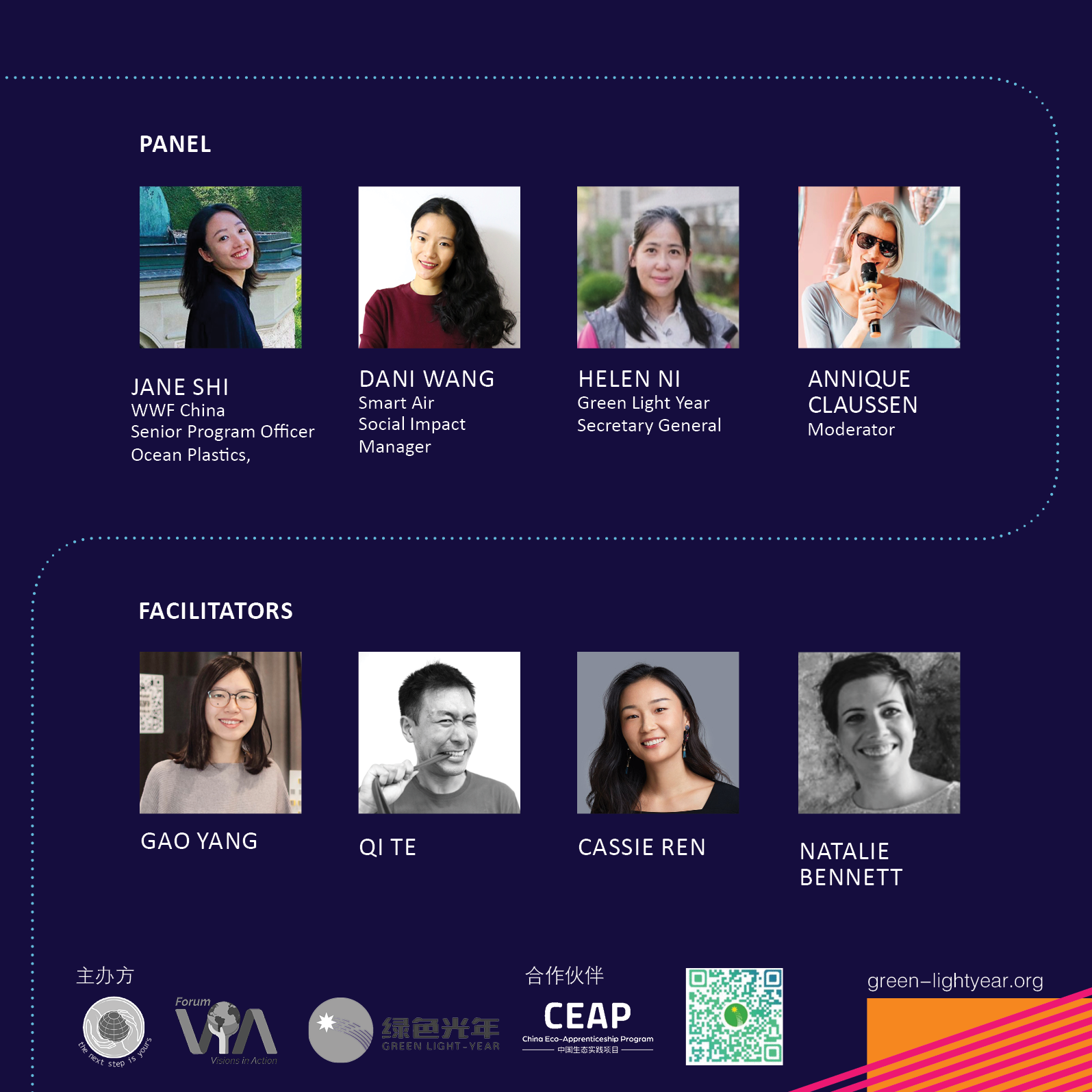 When?

Thursday, July 9th 2020
12:00 – 15:00 CET: Workshop Day 1: Documentary Screening + Panel Discussion + World Café Networking

Saturday, July 11th 2020
09:00 – 12:00 CET: Workshop Day 2: Design Thinking workshop & award ceremony

What is in for you?
[… besides an exciting international learning experience as the "Generation O" ] (Generation Online)

The participants of the most engaged teams won an exclusive training  that helps to boost their green careers even further. Offered by ViA with the support of the Robert Bosch Stiftung. Find out more here!