Clim@venture 1.5: Our European digital peer-exchange project
Together with our Swedish (@ChangemakerAb), German (@energieagenturebem) and Austrian (Forum VIA – @forumvia) partners, we are designing a virtual exchange experience between students who want to do something for the climate starting from the place where they live. #microadventures #storytelling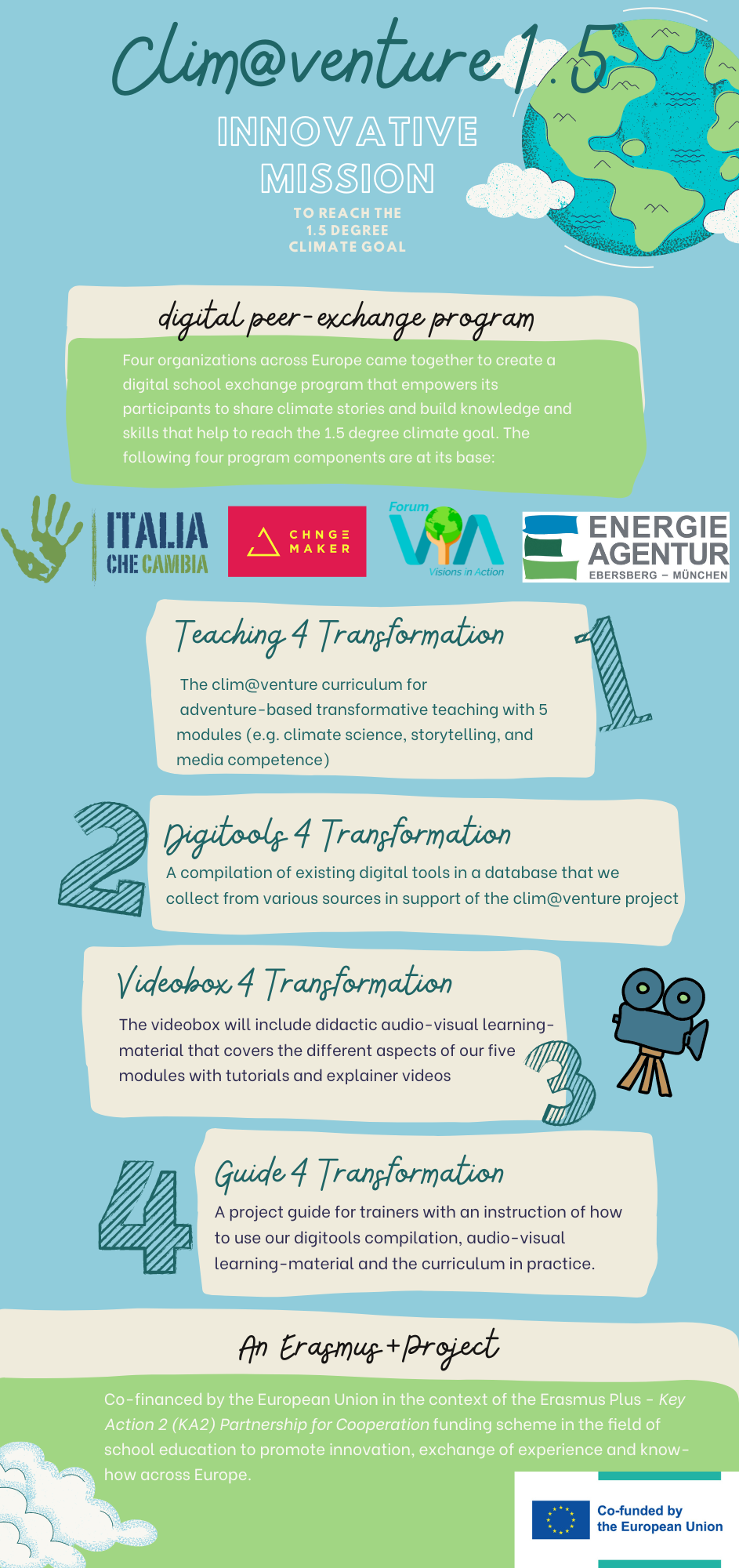 Our international team will help the participating students to look at their surroundings through the lens of sustainability and to exchange stories with peers from other European countries. The goal of the clim@venture project is to offer students interactive climate education- and storytelling tools so that they can continue to build a sustainable future in the best possible way. Ultimately the goal is to create a project that can be reproduced in all European schools!
The clim@venture project is co-financed by the Erasmus+ program and co-developed together with the following four organizations:

---
"World Climate" is a role-play game that simulates a UNFCCC climate summit. It allows groups of 15 to 80 people to experience the implications of the UN climate negotiations, to get a better feeling for the challenges associated with climate change and explore the measures needed to tackle it in time.  Version français ici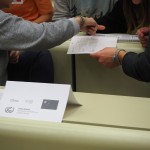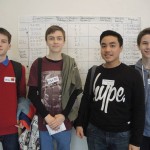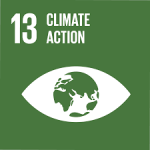 ---
Forum ViA has been hosting the simulation game at universities and schools in Austria since 2015. We also adapted the game to include connections to concrete climate actions thus highlighting what participants can do to fight climate change.
If you are interested in learning more about the World Climate Project or inquiring about the possibility of organizing an event, please visit the links above or write us an email!
---
#Climate Action – Review COP 2019 and COP 2021

Our SDG reporter and Greenfluencer Stephan as well as our team mate Natalie reported live from COP 2019 and COP 2021.
A special pedagogical emersion was provided by Stefan who sailed by ship to the COP with our partner school classes (virtually on board) as part of our Sustainability Adventure program (SDG Storytelling 4 change). Students and interested teachers can follow our sustainability adventures on our Instagram account: #sustainability_adventure
[/column_half_last]
---
---
Contact person for climate education

Valentina Aversano-Dearborn,  valentina[at]forum-via.org